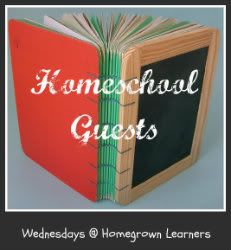 Hi y'all!
Just wanted to let you know that I'm guest posting today at Homeschool Learners about being called to homeschool.
Homeschooling is a Biblical choice for our family based on our understanding of scripture's guidance and principles for families. As a result, homeschooling as a calling has allowed us to have more confidence, freedom, conviction, and flexibility.
I encourage you to head over to Homeschool Learners to read more about how our family has been called to homeschool and how that has had an effect on what we do. Also, I share some ways you can know if you are called to homeschool your children as well.
Also, a fellow homeschooler at my church made this video about homeschooling her kindergartener this year and I thought I would share it with you.
Have a great day!!