Happy Birthday to Me
I don't often scrap a layout about me, but when I received this kit the same week as my birthday, I knew I had to go for it! I love the colors in this kit. I was just released at The Lilypad yesterday and is on sale for 20% off this weekend.
Products used:
Hitscherhof Pumpkin Farm Festival
This was scrapped for another release by Charlize Creations at OScraps this week.
I don't scrap in order. My pages are kind of randomly done. Sometimes I scrap a recent picture that I love, sometimes I scrap a memory on my mind, sometimes I'm inspired by a challenge and there are other times that I'm inspired by the theme or colors of a kit.
That was the case with this page. When I saw the theme of this kit, I was instantly reminded of the Hitscherhof Pumpkin Farm Festival that we visited before leaving Germany in 2009.
I love how this page came together with the series of photos and the swirls of paper!
Products used:
Little Stinker
I scrapped this for the Bonus Portfolio Cookie Challenge at Sweet Shoppe. I did quite a bit of changes to the template to make it more "mine".
I love this picture of Jenny. My husband took it of her with his Nikon film camera that he actually prefers over digital. The green in the background is actually grass behind her. It almost looks like a backdrop.
I also absolutely LOVE the kit that I used on this layout. The colors are so bright and cheery and the elements in it are super cute!! This kit is available free with any $10 purchase at Sweet Shoppe, but that deal ends tomorrow.
Products used: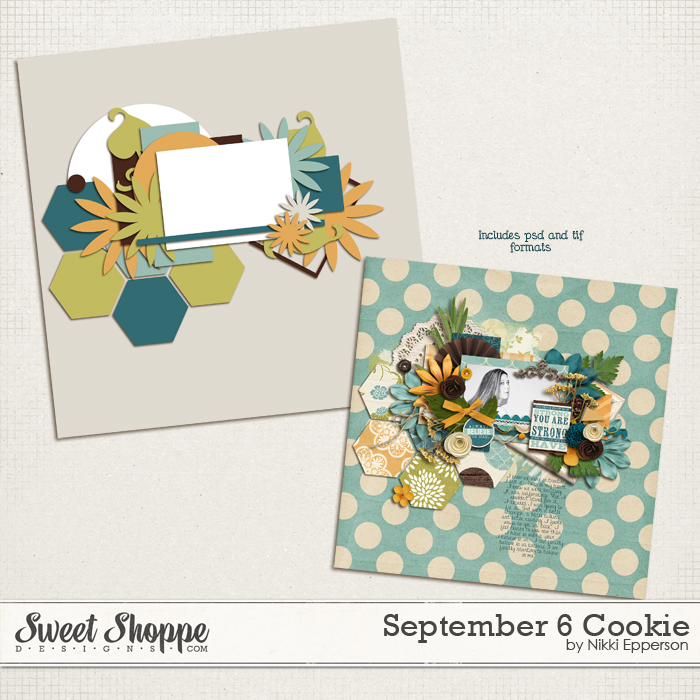 We're off to visit grandparents for the day, but I have scrapping plans for tonight when we get home!
I would love to see any pages you've scrapped lately. If you want to show them off, just leave a link in the comments below.